Doctors & Staff
Meet the experienced and friendly doctors and staff who make Precision Vision a proud provider of vision care products and services in Spanish Fork.
Our primary focus here at Precision Vision is your vision. We want you to have the best vision in any situation or circumstance. However, alongside that focus, is the focus to provide you with your best vision in a familiar and comfortable environment. We hope that this page might help you get to know us and in turn help create that comfortable environment we hope to achieve.
---
Dr. Jess Mendenhall
Dr. Jess E. Mendenhall, optometrist and owner of Precision Vision, has always wanted to come back to Utah County where he was born and raised. He grew up in Springville, and moved to Spanish Fork soon after he got married while he was attending BYU. After he graduated, he continued his education at the University of Houston in the Optometry program. Once he graduated from the University of Houston he went on to the Army, where he served on active duty for 4 years and now serves in the army reserves. In 2012 he and his family moved back to Utah County where he opened up his own practice in Spanish Fork.
---
Connor – The Optometrist to be
Connor is an Optician, he recently got married and is now pursuing his dream of becoming an optometrist and finishing school at UVU. He enjoys growing giant pumpkins, spending time with family and going camping. He enjoys making sure patients love their glasses and contacts. His favorite part about being an optician is seeing everyone smile when they put on their new glasses or contacts.
---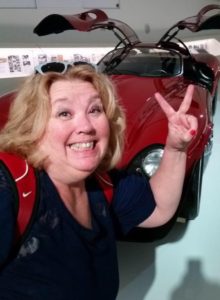 Pam – The Office Manager
Pam has been an optician for over 20 years and loves what she does. She enjoys traveling and spending time with family as well as being outdoors. She is very friendly and loves helping you feel welcome at Precision Vision. Her favorite part about being an optician is meeting new people and helping patients have the best experience possible picking out glasses.
---